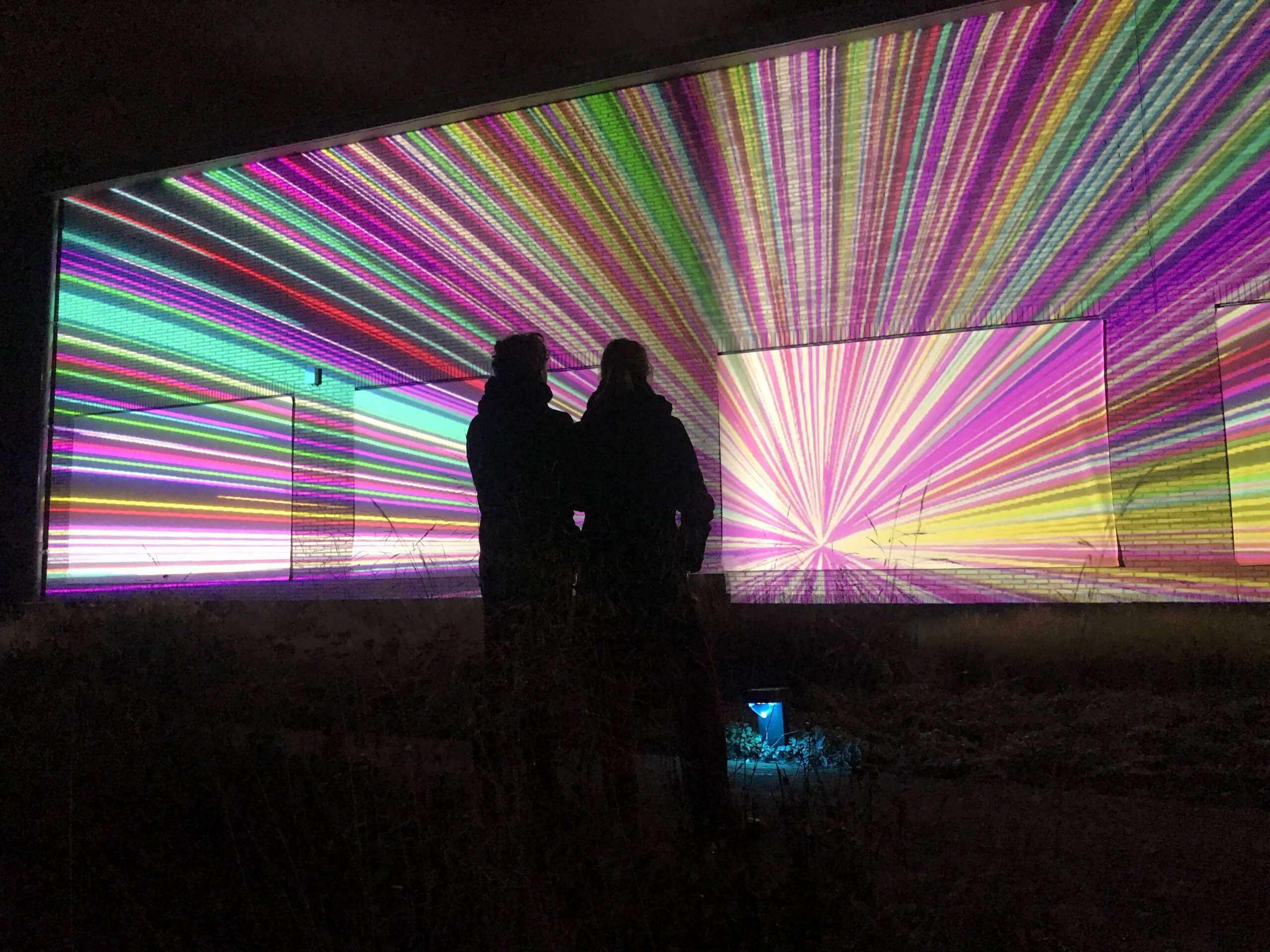 GLOW is looking for artists
Be a part of GLOW 2023
It's the city makes GLOW. Each edition includes 30 to 35 light artwork projects by Dutch and international artists. For the past 17 years, these works have been displayed every November in the centre of Eindhoven and surrounding areas.
Now we are looking for creative people for the 2023 edition 'The Beat'. For and with Eindhoven, its residents and visitors. You are warmly invited to participate in The Beat from 11 to 18 November 2023.
'The Beat shines a spotlight on the rhythm and the energy of the city. It looks inwards and represents the city's pulsing heart. A movement, a rhythm, a beat. It connects and flows with the masses.'
Interesting work starts with imagination. That's why we're asking you this open question: 
What is The Beat for you? And how would you depict this using light?
Answering this question enables us to join forces in searching for an idea that can lead to a fitting project within the rhythm of The Beat. Note! We will use all answers and ideas in GLOW 2023, but not all answers will result in a project.
Are you a light artist, talent, member of a collective or someone who always comes up with fresh new ideas? Then just answer the question and become part of GLOW 2023..
Projects and works eligible for GLOW:
Light project or object – light artwork or light installation – light projection – video mapping – interactive installation.
Visible enough for the general public.
New, applied light techniques or new forms of light design.
Projects not eligible for GLOW:
Artworks that are not related to light.
Projects, works or performances in which light is incorporated so abstractly as subject or component that visitors cannot 'see it'.
Performances by bands, shows or performances along the GLOW route.
Become a partner
GLOW Eindhoven exists thanks to special collaborations and tailor-made partnerships
One-time donation
Donate a voluntary amount easily and safely. The GLOW Foundation is happy with every donation!