Museum Monsters
All primary school children and first graders in Eindhoven assemble! The GLOW Museum Monsters will take over the Van Abbemuseum from 12 to 19 November. GLOW calls all children to join forces and join in. Will you help us and draw a monster for the museum? It's still a secret, so keep it to yourself…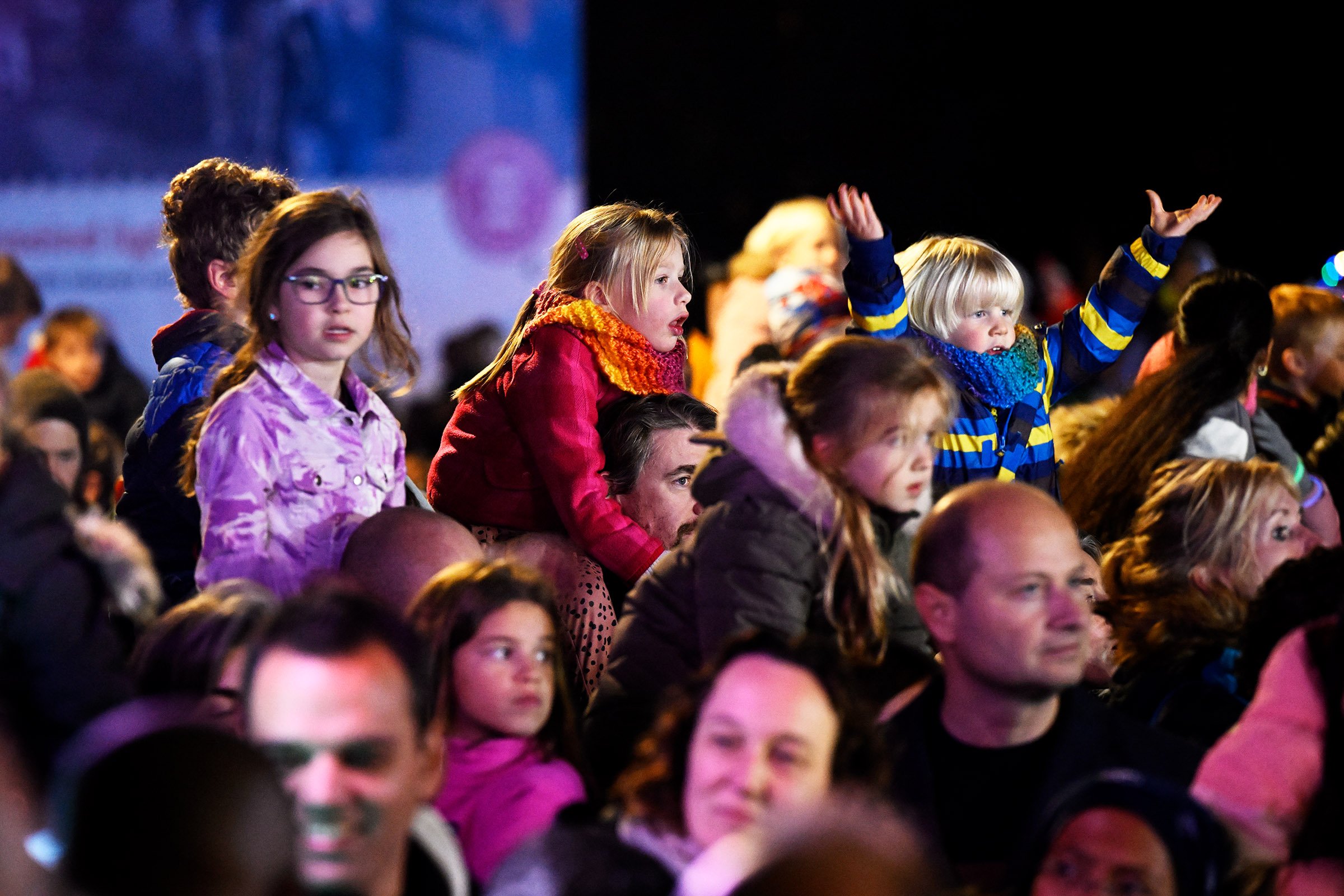 Take over the Van Abbemuseum
Aaaaaaaahhhhaaaa monsters! Gelukkig zijn ze helemaal niet eng, maar vooral heel erg leuk, grappig en een beetje griezelig. Je kunt ze zelf maken. En omdat monsters geen vanzelfsprekende vorm hebben, kun je daar met je fantasie helemaal je eigen draai aan geven. Krijgt jouw monster één oog, zeven of tien? Armen en benen of misschien wel gevaarlijke klauwen? Hoorns of haren? Alle kinderen en brugklassers die stiekem in de klas een Museum Monster hebben gemaakt, dragen hun steentje bij. Wil jij ook weten hoe je meedoet? Lees dan hier snel verder!
All these strange monsters will take over the Van Abbemuseum on Sunday 13 November. They'll be there at 18:15, together with all members and artists. It's really exciting, no one knows this yet! When the lights are turned on, the Museum Monsters will be illuminated. There they are! Projected all over the museum! Will you be there too? Take a look at the secret programme here.
The concept
This light artwork by Hugo Vrijdag sees primary school and first year secondary school children taking over the Van Abbemuseum with their Museum Monsters. Vrijdag's inspiration came from the lockdown, when he saw closed shops and deserted streets in many European cities. Young people were taking over the abandoned streets with their graffiti and throw-ups. The tattoos of the city. Now the children have the unique chance to take over the Van Abbemuseum with their own creations. Every child can show their work, individual and yet together. A collective artwork that conquers the Van Abbemuseum, both inside and out. Layer by layer, the monsters come to life. They create the skin of the city that becomes thicker and richer. If you look carefully, you'll see them in the evening. The public are observers of layered monsters and throw-ups that appear one by one.
Become a partner
GLOW Eindhoven exists thanks to special collaborations and tailor-made partnerships
One-time donation
Donate a voluntary amount easily and safely. The GLOW Foundation is happy with every donation!