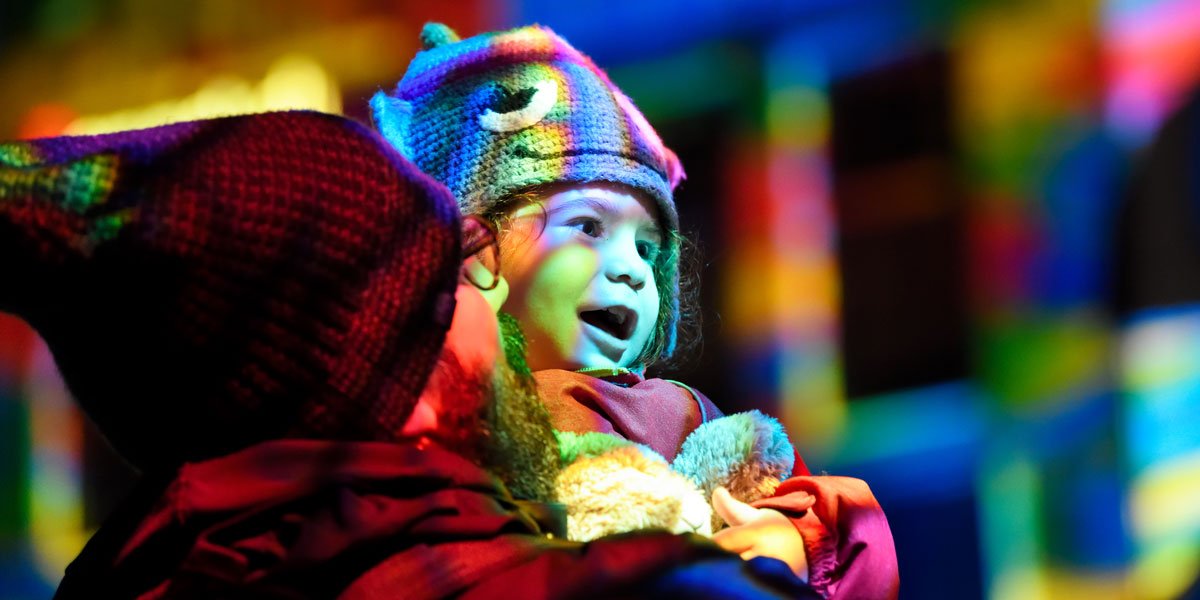 GLOW Academy
GLOW Eindhoven leads the way in light art. It is with good reason that light is embedded in the DNA of Eindhoven. Without unique collaborations, GLOW wouldn't be able to surprise and amaze its visitors. This is why we have the GLOW Academy, where young and old inspire each other to create new light art projects.
About the GLOW Academy
An integral component of the yearly and international success of GLOW is its collaborations with both artists and students from various institutions, including the TU/e and Fontys, with the aim of continuing to innovate and develop each year. Knowledge and creativity come together in the GLOW Academy. The Academy takes place three times a year. During these meetings teams of students have the chance to present their ideas, progress and questions to a team of experts from various disciplines. The students are intensively supervised, and their expert is both a source of information and critic in one. The student teams in turn help lay the foundations for diversity and innovation in light art.
The Academy focuses on transferring knowledge and improving the connection between the current generation, that has grown up in a digital age, and established professionals. GLOW recognises that students are highly skilled and use the newest trends and developments. The experts, on the other hand, have a wealth of knowledge, experience and expertise. The ultimate goal: working together on innovation in light art design.
TU/e and Fontys
The student teams we work with come from the Fontys and the TU/e.
Become a partner
GLOW Eindhoven exists thanks to special collaborations and tailor-made partnerships
One-time donation
Donate a voluntary amount easily and safely. The GLOW Foundation is happy with every donation!