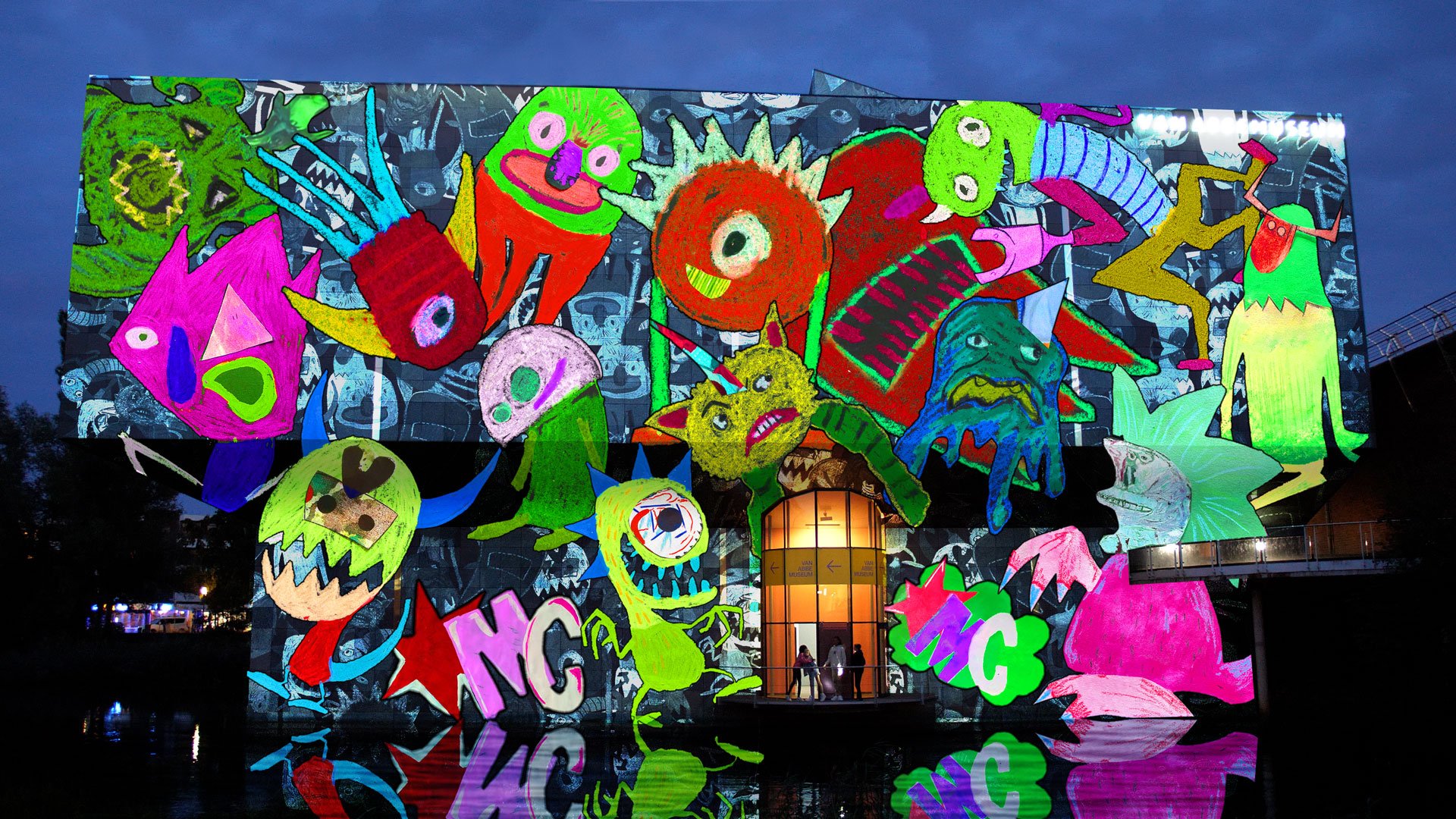 Take over the Van Abbemuseum
Take over the Van Abbemuseum
Come to the Van Abbemuseum on Sunday 13 November at 17:30. This is the day that the Museum Monsters will take over the Van Abbemuseum. The monsters will be illuminated on both the inside and outside of the museum. But don't tell anyone, it's still a secret.
Do you want to draw a Museum Monster too and see it life-sized on Sunday the 13th? Find out how you can join in here, so that your monster will be illuminated in or on the Van Abbemuseum. Everyone will be amazed, because all the big, small and creepy monsters will come out to play. Wow!
Psssst: don't forget to wear your Monster Badge so that other members of the club can recognise you!
Timetable
Sunday 13 November
18.15 uur
All children gather at the Havenhoofd.
18.20 uur
All Museum Monsters walk to the Van Abbemuseum together with Hugo Vrijdag and the Strobilophones
18.30 uur
The Museum Monsters take over the Van Abbemuseum.
19.00 uur
The End! All children will get a Monster sticker.
Become a partner
GLOW Eindhoven exists thanks to special collaborations and tailor-made partnerships
One-time donation
Donate a voluntary amount easily and safely. The GLOW Foundation is happy with every donation!