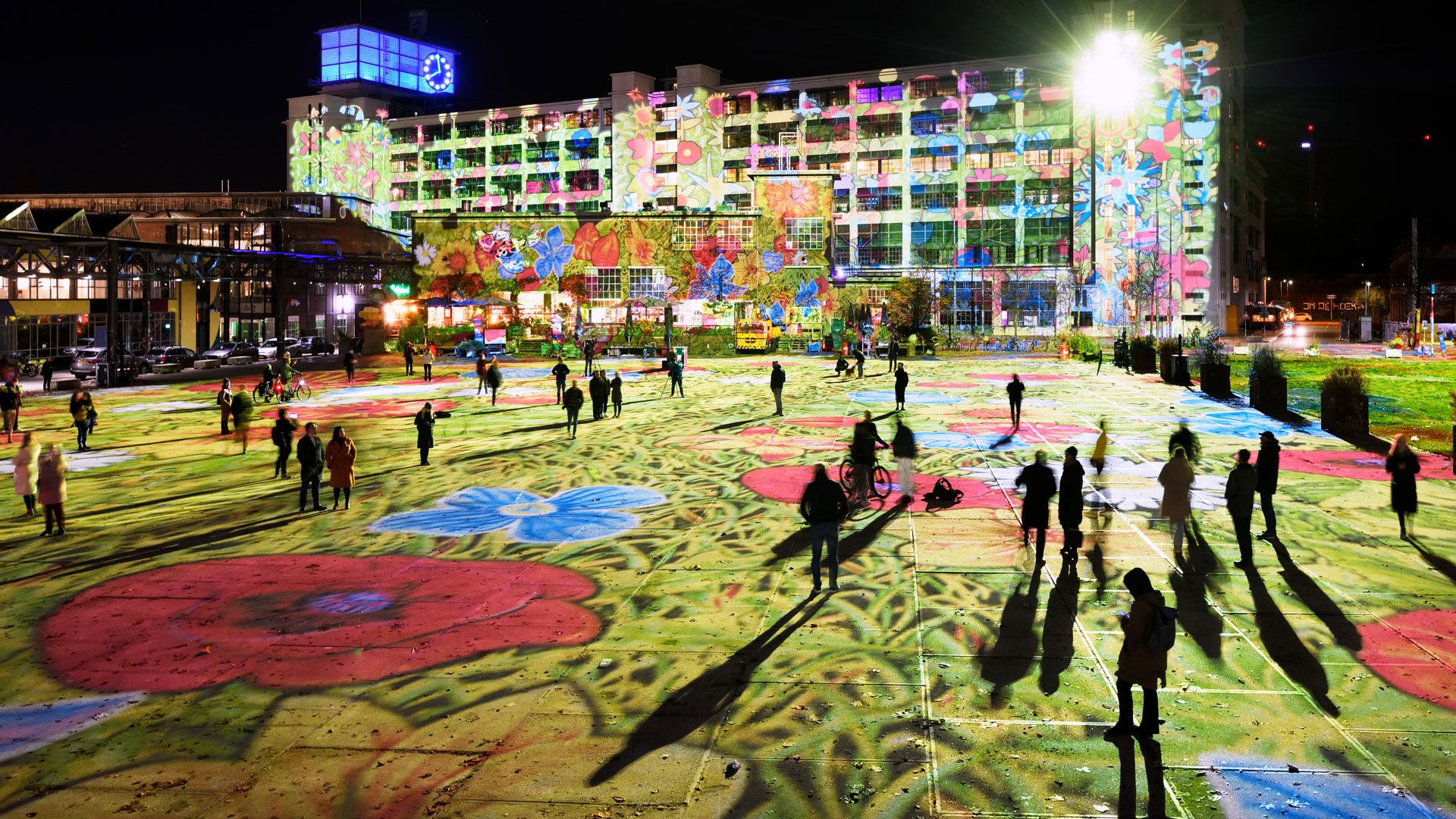 We can achieve more together
Eindhoven is known as the city of light and provides a podium for light art in public spaces. It is the city that supports and makes GLOW. Where you can move freely as an artistic, technical and creative individual and at the same time are protected within the collective. Thanks to sustainable collaborations with our involved partners, it is possible for us to organise GLOW every year.
Light art for everyone
The success of the festival is inextricably linked with the city itself. Because light art is for everyone. Free, accessible and inspiring. By showing the light projections to as many people as possible, telling personal stories, tackling socially relevant themes and generating new collaborations, we are able to create a wow moment every year!
Why become a partner of GLOW?
Thanks to its partners, GLOW Eindhoven can continue innovating. With more than 700,000 visitors each year and both national and international media attention, GLOW is a unique platform for businesses, organisations and entrepreneurs. It provides an opportunity to be visible, strengthen relationships and show social commitment. It answers questions and gives organisations the chance to get in touch with artists, the audience and other like-minded organisations.
Partnership possibilities
Do you want to make a sustainable commitment to light? GLOW has different kinds of partnerships suit any organisational goal. You can adopt a light artwork, for example. Or support a talent award for young, talented artists in the region. Become more connected with your employees as a creative collaborator in the GLOW Labs. Or work together with students in the GLOW Academy. No two collaborations are the same!
Curious about how you can become part of GLOW, or how you can generate more connection, innovation and light art? For all questions about the possibilities for a suitable tailor-made partnership, please get in touch with Suzanne Maas, business manager.
Interested?
Are you curious about how a GLOW Lab can work for your organization? Please get in touch with Suzanne Maas, business manager, for more information.
Become a partner
GLOW Eindhoven exists thanks to special collaborations and tailor-made partnerships
One-time donation
Donate a voluntary amount easily and safely. The GLOW Foundation is happy with every donation!