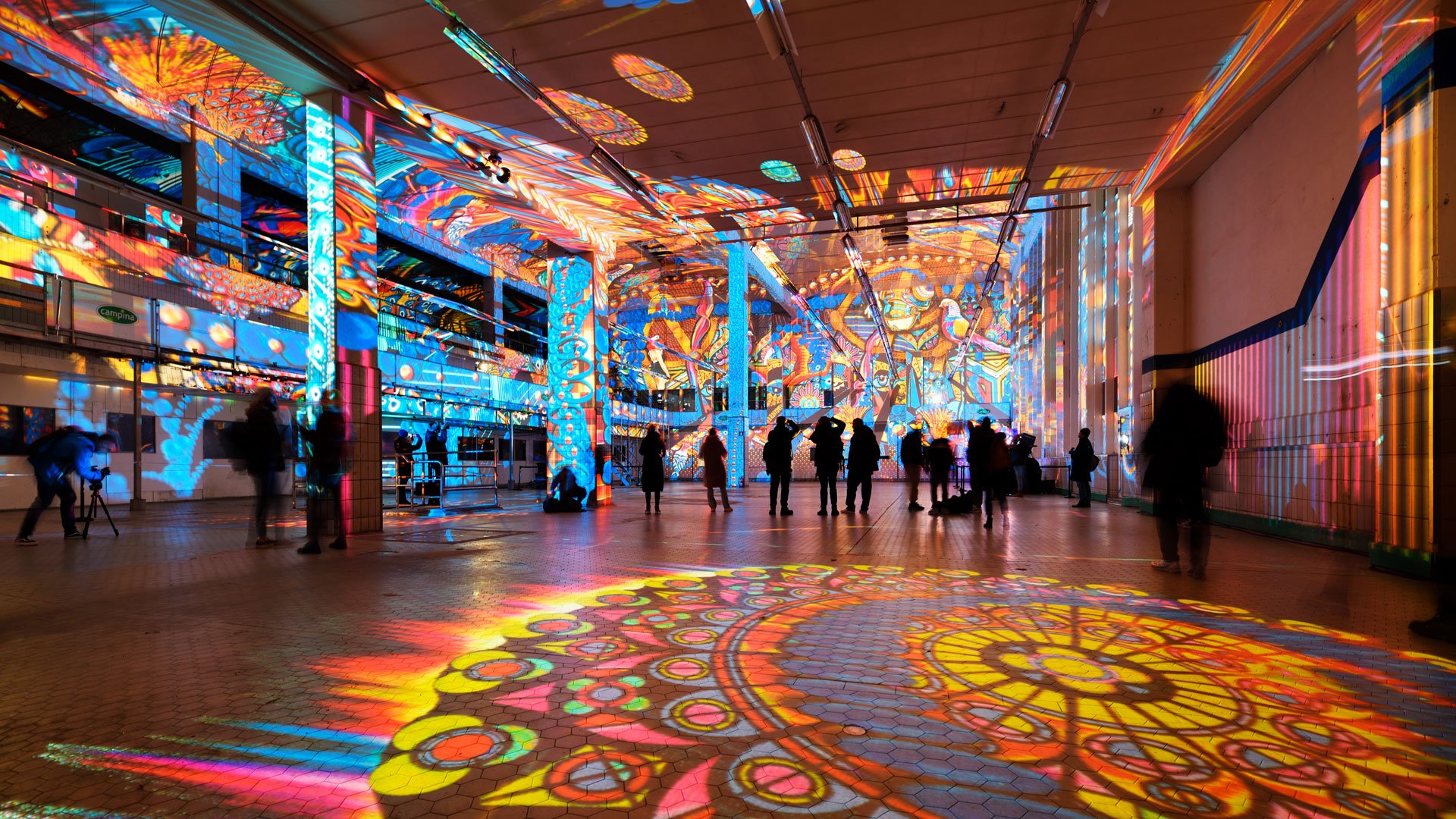 Without Friends, no GLOW
Every year, our friends help make GLOW possible. Thanks to the friendship contribution, a solid foundation is laid for the production, innovation and organisation of the festival. In return, our friends enjoy all kinds of benefits in the form of collaborations, networking events and business marketing. This is how we join forces to achieve more.
Quotes from Friends
"The collaboration with GLOW gives an extra positive dimension to our company because it brings our employees together in a surprising way and we are able to make a positive contribution to the city. Last year during Corona, this togetherness was more important than ever. Walking the route together and talking about it generated positive energy. This strengthened our own corporate culture and was valued by our employees"
"We are proud to say that we have been a friend of GLOW for many years. The Monday evening has become a fixed feature within our organisation and every year we are charmed by the beautiful light art installations that are becoming more and more modern and sustainable"
"Every year we really enjoy the informal atmosphere on the Monday evening, together with the other friends. The tour explains all the ins and outs and immerses you in the amazing visuals. The drinks afterwards are a time to talk about everything you've seen and to share your favourite light installation"
The Friend's Club
Since the start of GLOW light festival, the Friend's Club has grown into a club with an average of 100 involved entrepreneurs. An informal group that creates not only financial support for GLOW, but also knowledge, experience and a growing network.
The friends meet every year during the network meeting on the Monday evening during GLOW. The evening begins with dinner at Hotel Pullman. A private guide then invites them to walk the GLOW route together. During the drinks afterwards, there is chance to toast the festival and share experiences. GLOW friends also receive an invitation to the annual preview evening, and are listed on the GLOW website and social media channels.
Become a friend of GLOW to:
become part of an informal network of around 200 involved entrepreneurs
enjoy a unique diner at Hotel Pullman Eindhoven on GLOW Monday
walk the route with a private guide, including explanations and information about GLOW 2023
enjoy a friendly drink after the walk
receive two tickets to the annual preview in the spring
see your name listed on the website
have a mention on social media – LinkedIn
A great opportunity for any entrepreneur, right? GLOW friendships can be tailor-made to suit your needs. For more information, please get in touch with Suzanne Maas, business manager.
Interested?
Are you curious about how a GLOW Lab can work for your organization? Please get in touch with Suzanne Maas, business manager, for more information.
Become a partner
GLOW Eindhoven exists thanks to special collaborations and tailor-made partnerships
One-time donation
Donate a voluntary amount easily and safely. The GLOW Foundation is happy with every donation!