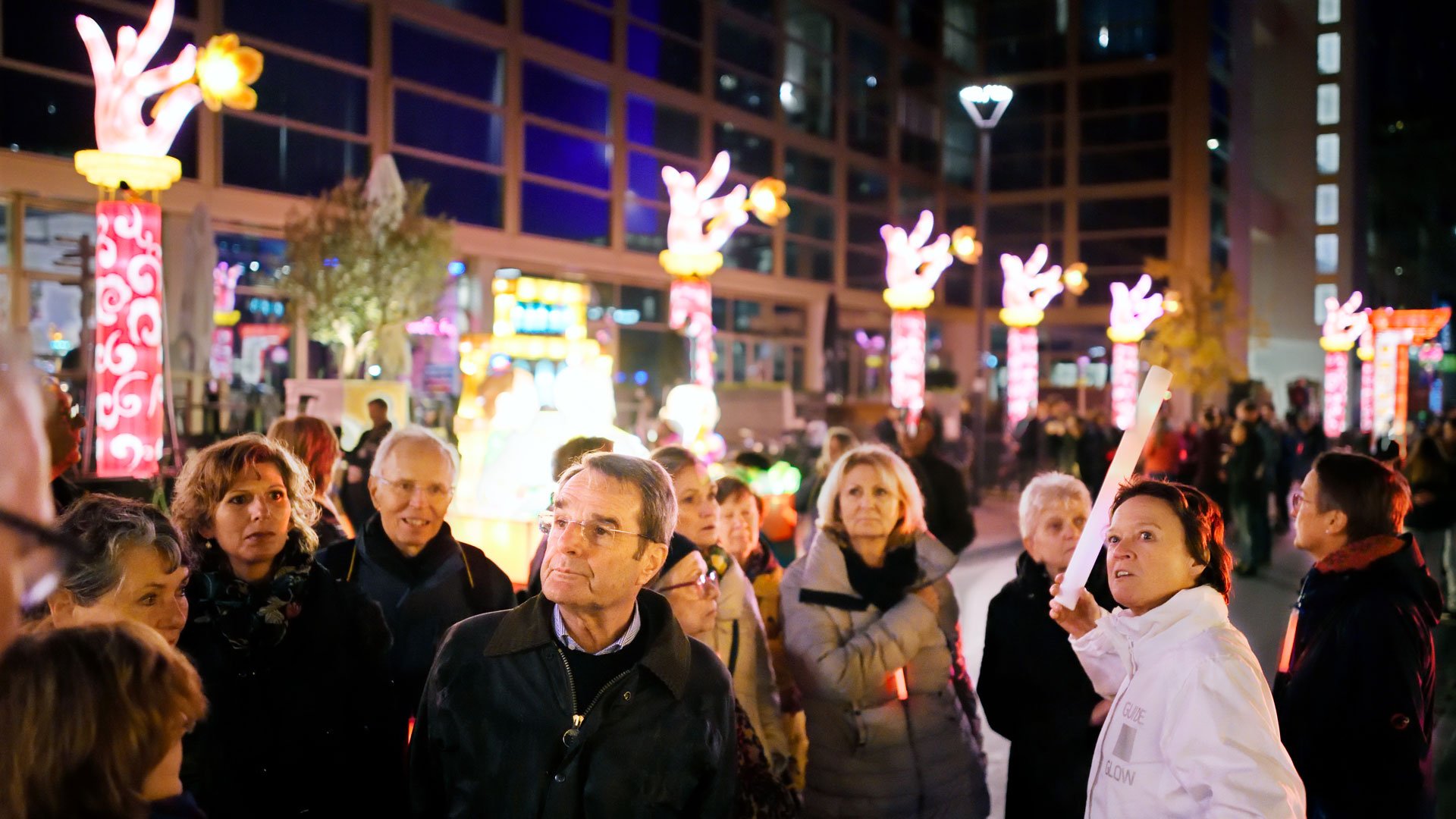 GLOW tours with city guide
Stichting Eindhoven 247 provides guided GLOW tours every year. You can book one this year too! Set off with a guide who will spend a maximum of two hours introducing you to the GLOW highlights. Join in and experience GLOW in its full glory. Your guide will tell you all the extra information about light art, the artists and the city of Eindhoven.
An evening out with colleagues, friends or family. Plan the evening of your choice or book a ticket for one of the four GLOW tours.
GLOW tours
The GLOW tours take place on 12, 13, 18 and 19 November. Tickets are available for € 15.00 p.p.
The tours start at 19:00 in the station hall in front of Tourist Information Eindhoven/VVV, Stationsplein 23-02
dutch only
Private tours
A tour with a private guide can be booked from 12 to 19 November, except for Monday 14 November. The price is € 275.00 excl. VAT per guide and a maximum of 15 people can take part. It is also possible to book the tour in English. Book your tour via the online ticket shop below.
WALKING DINNER
Enjoy a 4-course dinner (incl. drinks) in 4 different restaurants while experiencing the atmosphere and works of art of GLOW along the way.