Bex* and GLOW join forces to elevate the light festival to an international level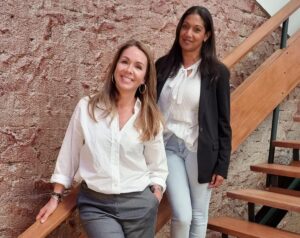 GLOW Eindhoven proudly announces its new partnership with communication and PR agency Bex*. The collaborative effort aims to take GLOW to new heights and gain global recognition.
GLOW Eindhoven, which has been attracting over 750,000 visitors annually since 2006, has proven itself as a festival that connects and inspires people. As a regional phenomenon, the light festival also sees the opportunity to connect and inspire people worldwide. To achieve this ambition, the support of professionals in communication and PR is essential.
Bex* is delighted to be the communication and PR partner of GLOW. As a communication and PR agency specialized in creating impactful communication, they help organizations build strong brands, strengthen reputations, and effectively communicate with diverse target audiences. Bex* believes in the power of communication to bring about positive change. Jhorna Erkens, CEO of Bex*, says, "GLOW is a unique light art festival, and with our roots in Eindhoven, it's an event we are proud to be associated with. We look forward to an inspiring partnership that results in even more visibility in national and international media."
The vision and mission of GLOW align seamlessly with the values of Bex*, and together they are determined to have a meaningful impact on the festival, Eindhoven, and its region. GLOW Eindhoven plays a crucial role in improving livability, creating connections, and promoting the business climate in Brabant, which has international allure.
Journalists seeking more information about GLOW 2023 are invited to contact Bex*. The team is ready to answer questions and provide information about the upcoming light festival from November 11th to 18th. Contact Kirsten Bulterman for more information via kbulterman@bexcommunicatie.nl.
Newsletter. Newsletter.Newsletter. Newsletter.Newsletter. Newsletter.Newsletter. Newsletter. Newsletter. Newsletter.Newsletter. Newsletter.Newsletter. Newsletter.Newsletter. Newsletter.
Newsletter. Newsletter.
Become a partner
GLOW Eindhoven exists thanks to special collaborations and tailor-made partnerships
One-time donation
Donate a voluntary amount easily and safely. The GLOW Foundation is happy with every donation!