An international meeting during City of Lights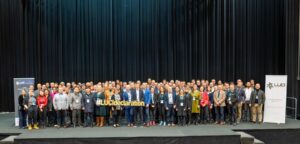 Early in March, GLOW visited the City of Lights festival in Jyväskylä in Finland, not only to admire the light art and soak up inspiration for future editions of GLOW, but also to meet the international network again. This includes Kari Kola – who coloured Eindhoven blue in 2019 – and various members of ILO who created the travelling artwork Beacon in 2022.
LUCI, the international network for urban light (art), organised a members' meeting in which around 70 cities and 55 light industries are affiliated. The network comes together to focus on an important, shared goal: improving the quality of light in urban areas. This purpose of this meeting was for members to sign the 'Declaration for the Future of Urban Lightning'. It is the next step towards improving the sustainability of light in urban areas and during light festivals. From old lighting to visionary plans for the future, it has a major impact on the appeal and ambience of a city, for safety but also economically, in terms of tourism.
Light festivals are becoming increasingly prominent on the urban agenda. This is because light art touches everyone; young and old, it is an experience that can be shared. GLOW was seen as an example for other light festivals, a compliment that shows that GLOW's motto 'It's the city that makes GLOW' is appreciated on an international level. For two international municipalities – Leipzig and Seoul – GLOW will give an introduction into how light festivals can be organised. This could lead to a new meeting place, where Brainport talent meets international talent. And that is an important objective. It ensures the development of innovative light art and cross-pollination from all directions.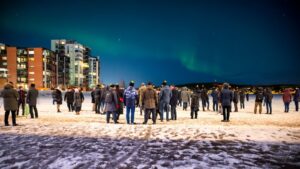 Newsletter. Newsletter.Newsletter. Newsletter.Newsletter. Newsletter.Newsletter. Newsletter. Newsletter. Newsletter.Newsletter. Newsletter.Newsletter. Newsletter.Newsletter. Newsletter.
Newsletter. Newsletter.
Become a partner
GLOW Eindhoven exists thanks to special collaborations and tailor-made partnerships
One-time donation
Donate a voluntary amount easily and safely. The GLOW Foundation is happy with every donation!