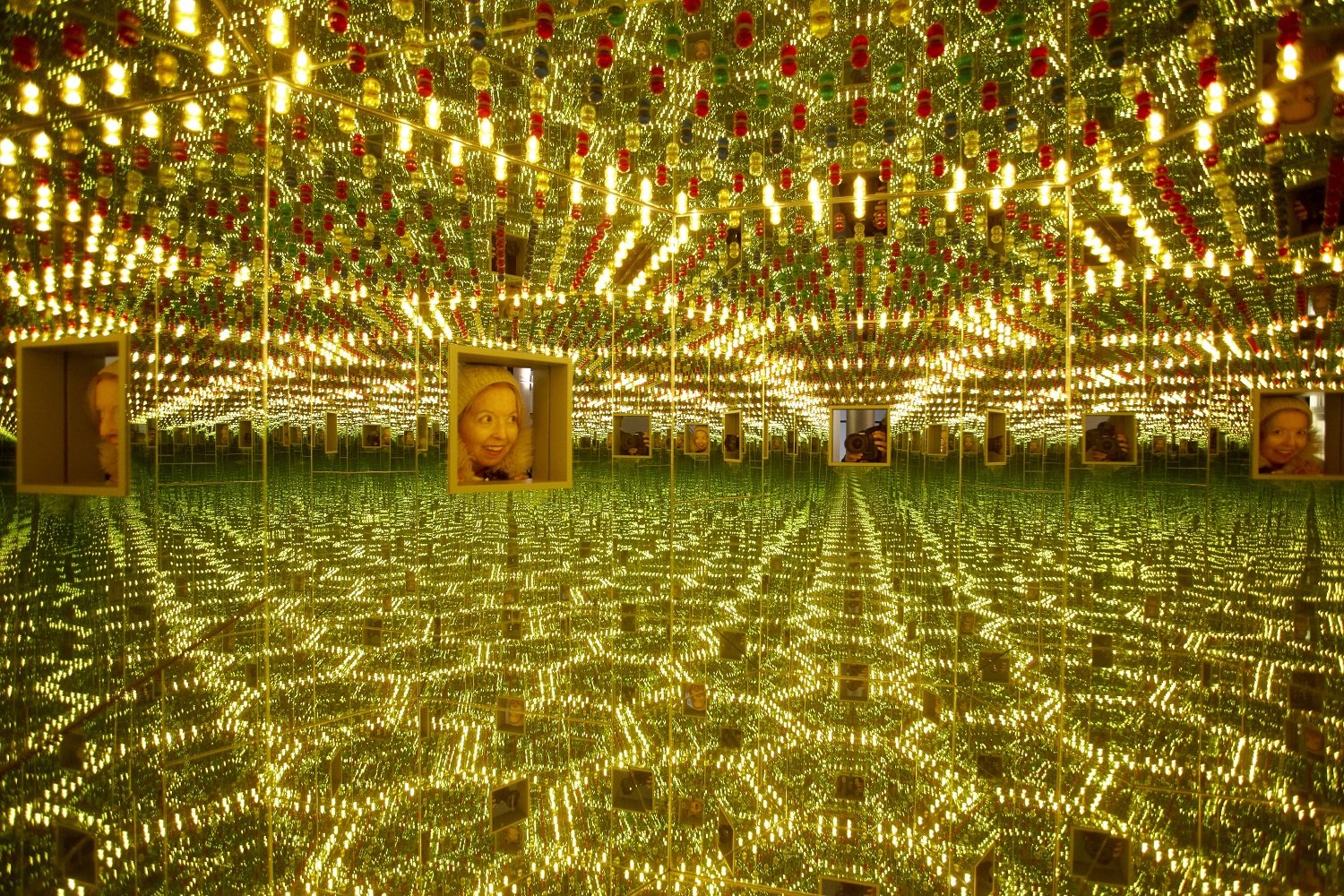 Infinity Mirrored Room - Love Forever
Infinity Mirrored Room - Love Forever
Japanese artist Yayoi Kusama gained significant recognition in the 1950s and 1960s. Her work includes paintings, sculptures, books, experimental films, newspapers, fashion shows, and peace demonstrations. Kusama consistently seeks new, often unconventional ways to reach her audience.
Repetition and infinity play a crucial role in Kusama's work. She has created numerous paintings featuring exclusively brightly colored dots. She also filled interiors from floor to ceiling with these famous "polka dots" and painted them on people during happenings. Mirroring is another way for her to achieve seemingly endless repetition.
"Infinity Mirrored Room – Love Forever" from 1994 showcases Kusama's ability to achieve a stunning, almost psychedelic result with simple means. A small room covered with mirrors and lights appears to stretch infinitely in all directions. The viewer feels weightless, floating in a space filled only with air and light.
About the artist
Yayoi Kusama
Projects. 2010.Projects. 2010.Projects. 2010.Projects. 2010. Projects. 2010.Projects. 2010.Projects. 2010.Projects. 2010.
Projects. 2010.
Become a partner
GLOW Eindhoven exists thanks to special collaborations and tailor-made partnerships
One-time donation
Donate a voluntary amount easily and safely. The GLOW Foundation is happy with every donation!